We provide IT services and consulting specifically for the healthcare industry.
Increase Your Patient Volume with Reliable IT Solutions.
Maintain Compliance and Manage Costs Effectively.
As a healthcare organization, you face immense pressure to enhance the quality of care for patients, safeguard the data you collect and store, and equip your staff with the necessary technology to perform their duties efficiently.
While managing finances, administrators must also control costs, even if payments for the same services vary.
Achieve Improved Results through Proactive IT.
Taking a proactive approach to IT can provide you with predictable results that support your goals of improving patient experience and controlling costs. With a reliable technology infrastructure, you can expect quick responses to your day-to-day support needs and guidance for making improvements and investments. This approach can increase your organization's overall ability to achieve its objectives.
Your Outsourced Team of IT Experts
SOKOTEK provides a team of IT experts to support your healthcare organization, allowing you to focus on providing quality patient care.
Our IT experts cover every management aspect, including cyber security, network administration, software applications, infrastructure engineering, help desk, and IT strategy.
Our team works together to serve as your external IT department, ensuring a dependable IT infrastructure that expands alongside your growth and prevents any disruptions in care.
Improve Staff and Patient Experience with Reliable IT.
Some of the ways we help healthcare organizations includes:
Explain the technical details of HIPAA clearly and understandably.
Develop security policies and procedures.
We are providing cyber security with multiple layers of defense.
 One of our services includes the management of mobile devices and equipment endpoints.
Create a reliable and adaptable foundation.
We specialize in creating affordable data storage solutions.
Manage implementation and support for EMR
To effectively monitor costs, automate the process of data collection.
The goal is to create systems that enhance internet connectivity.
 Presenting IT information to Executive Boards
Unpredictability: Its Price
Having a reactive approach instead of a proactive one, and lacking comprehensive expertise can cause unpredictability in your healthcare organization. This unpredictability can leave you vulnerable to data breaches, network interruptions, and delays in care that can cause frustration for both patients and staff.
Take Charge
Technology will change healthcare. We can provide industry support and guidance to help you navigate it.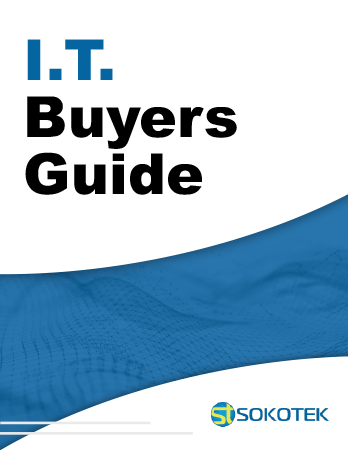 The Coachella Valley Business Owner's Guide To IT Support Services And Fees
What You Should Expect To Pay For IT Support For Your Small Business (And How To Get Exactly What You Need Without Unnecessary Extras, Hidden Fees And Bloated Contracts)